Pune artist Sandeep Sinha aims to set a world record with his painting
Pune Mirror | Updated: Oct 24, 2018, 22:25 IST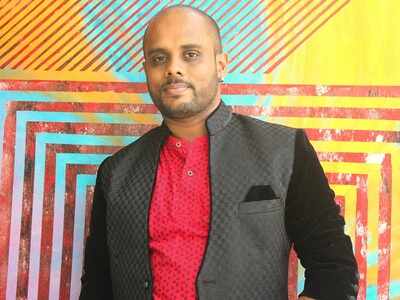 Sandeep Sinha
Pune-based artist, Sandeep Sinha will be exhibiting a 500 sq ft single scene painting in the city on October 25. The painting, dedicated to victims of acid attacks, is set to be the world's largest professional oil painting done by a single artist. Sinha's painting will break the record set in 2017 by Gurmej Singh in Michigan, USA. "The earlier record is of an oil painting of 250 sq ft and my attempt was to double that number," says Sinha, who took over two and a half months to complete the painting.
The painting will be inaugurated by Manasi Kirloskar, Executive Director of Kirloskar Systems Ltd. The large painting will be a part of Sinha's solo exhibition titled Avahaan – awakening the goddess within. "It is a single scene painting of the Himalayan Ranges and the reason I chose this is because I want the acid attack survivors to stand as tall and strong against all odds as the Himalayas. They should not be afraid of anything and they are able to keep their h ead up high," says Sinha, adding that the frequent news about acid attacks and crimes against women led him to choose the subject.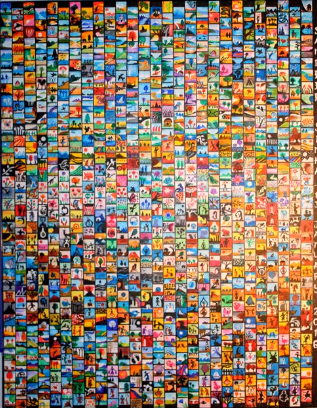 Sinha, a self-taught artist, also made news in 2015 when he created a large artwork consisting of 945 miniature paintings of 1cm x 1 cm size. This artwork led Sinha to set a World Record under the Most Miniature Paintings on a Single Canvas category. "I come from the defence background and I always wanted to do something for the country. And because I can make art, I decided to make artworks that would bring pride to our nation," adds Sinha. His latest painting will be exhibited at Raja Ravi Varma Art Gallery, Ghole Road till October 26.
You Might Also Like


5-year-old with cancer has only 1 wish- to live till Diwali
Ad: Milaap

A priest is struggling to save his 5-yr-old son from dying.
Ad: KETTO

Are you bored of cooking the same recipes?
Ad: SLING INTERNATIONAL

Say bye bye to rent! Book a 2BHK in Bengaluru at 3.50 lakh*
Ad: Sobha Dream Acres
From around the web More from Pune Mirror
Invite a friend & earn Rs 500 on transaction @Remit Money Remit Money
Own a studio in Mumbai for 1 crore all incl* RADIUS ANANTYA CHEMBUR
Launch in Powai, Mumbai from 1.99 cr + taxes. KANAKIA CODENAME FUTURE
State Farm ® Here to help life go right. ® STATE FARM INSURANCE
{{if user.username || user.id}} {{:user.name}} {{else}} {{:user.name}} {{/if}} {{if user.points}} • {{:user.points}} {{:user.pointsNeeded}} more points needed to reach next level. Know more about Times Points {{/if}} {{if user.badge}} {{/if}} {{/for}} {{if user.badge.length > 3}} {{/if}} {{/if}} {{if parentusername}} • {{:parentusername}} {{/if}} {{if user.location}} • {{:user.location}} {{/if}} • Just Now {{if user.username || user.id}}
•Follow
{{/if}}